In the global city of Atlanta, we know first-hand that cross-cultural agility and media literacy are the heartbeat of today's marketplace.
According to Deloitte's 2016 Human Capital Trends report, "sweeping global forces are reshaping the workplace," changing the role of management into one "focused on understanding and creating a shared culture." Companies need team members who can think creatively, communicate across diverse teams, and read between the lines. From engineering to business, design, and media, innovation in almost every field is driven by the skills taught through cross-cultural education: adaptability, creativity, and communication.
Essential Skills are the habits of mind and abilities that allow our students to adapt to a variety of situations and careers, and to create substantive and sustainable change in the organizations they join.
Our students hone their abilities to analyze, empathize, predict, negotiate, and collaborate across boundaries and contexts. In our curriculum, we focus on a specific cultural region, it's language, and its history -- giving our students not only the skills, but the precision and nuance to handle complex, high-stakes situations.


What kind of expertise is trained through the cross-cultural humanities?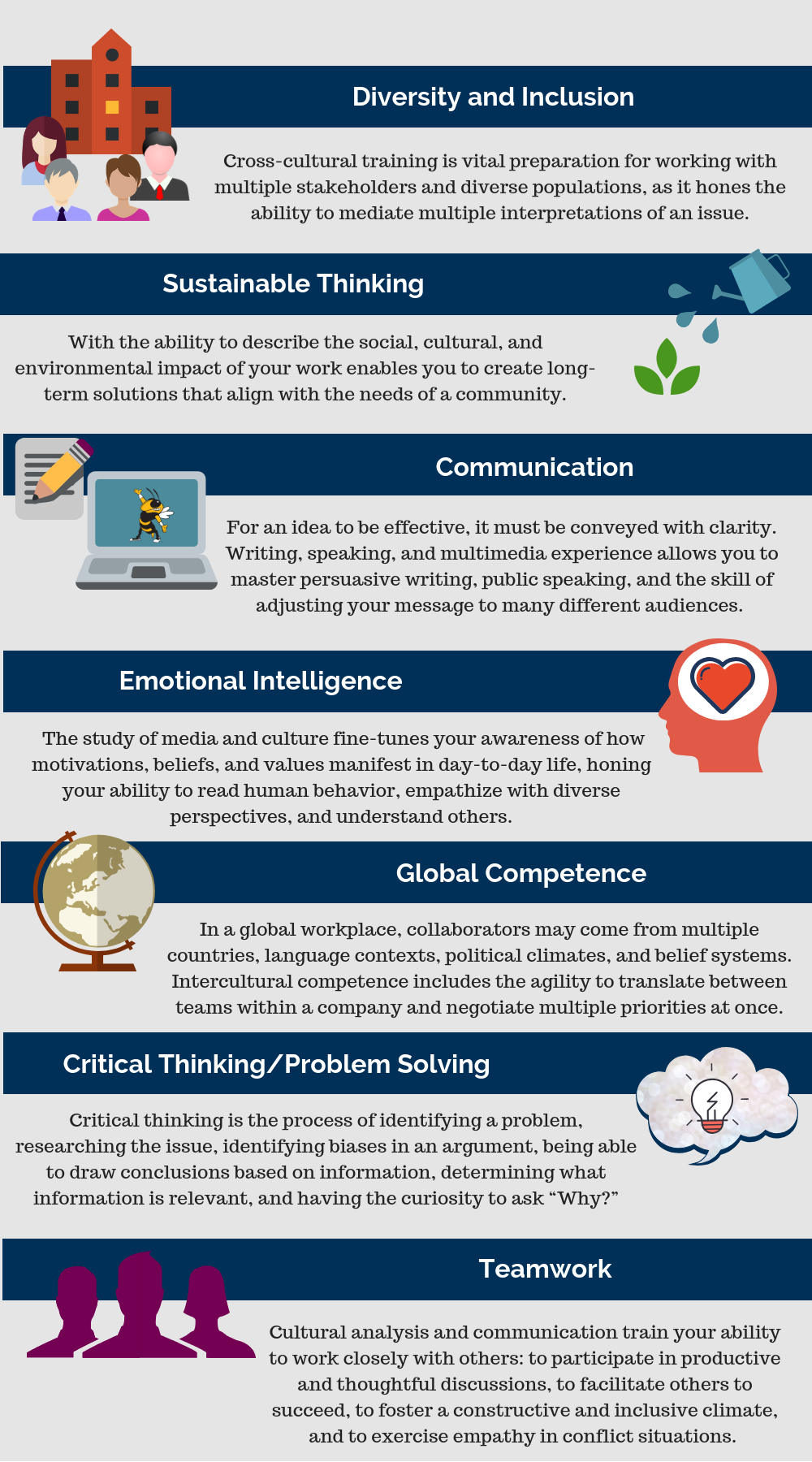 Graphic Design by Grace Oberst, 21st Century Humanities VIP Team (now called "21st Century Global Atlanta"), 2018.