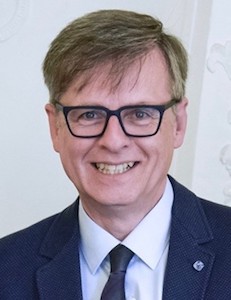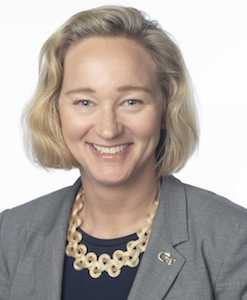 Dear Prospective Students,
We are thrilled you are interested in joining us in Atlanta and at Georgia Tech to pursue an advanced professional degree, the Master of Science in Global Media and Cultures (MS-GMC).
Building on your passion for intercultural communication, media studies, social justice, and language learning, the MS-GMC will set you up for success in a 21st-century global career in a technology-driven world.
The MS-GMC focuses on cultivating creativity and collaboration, abstract and systems thinking, complex communication, and the ability to thrive in excitingly diverse environments, all skills and competencies central for success in the workforce of the future. Going beyond your undergraduate experience, we want to foster your ability to network efficiently, manage public relations, thrive in intercultural negotiations, and hone your social and emotional intelligence. The program integrates on-campus learning with projects, internships, public engagement, and international opportunities. Students work in teams and with an interdisciplinary set of faculty.
The City of Atlanta, rich in civil rights history and a global leader in creative media, film, and communications, serves as the living laboratory for the MS-GMC. Partnerships with international business, industry, and non-profits provide unparalleled opportunities to launch distinctive, rewarding, and meaningful careers. Similarly, our extensive international connections, including the Languages for Business and Technology (LBAT) intensive summer programs, will make the world your personal classroom. And Georgia Tech's proven commitment to service learning and environmental and community sustainability offers a chance for fusing the study of cultures and media with an engagement in issues such as social justice and human rights.
We know you have already dedicated several years of your life to making meaningful contributions to your community and the world. Georgia Tech's MS in Global Media and Cultures will help you take your current skills and competencies in media, cultures, and languages to a leadership level and ensure career-long success.
We look forward to welcoming you to the program and stand ready to answer any questions you might have. 
Sincerely, 
Dr. Anna Stenport and Dr. Richard Utz
Degree Programs

The Graduate Program in Global Media and Cultures is a suite of Master's level training opportunities currently under development at the School of Modern Languages and the School of Literature, Media, and Communication, with support from the Provost's Commission on Creating the Next in Education. We are thrilled to be launching two highly innovative Master of Science degrees this admissions season, with additional programs in development.
 
Master of Science in Global Media and Cultures
Chinese | French | German | Japanese | Russian | Spanish
30 credit hours | 12 months of full-time study or part-time available
The 30-credit hour MS-GMC is planned as a joint program by the School of Modern Languages and School of Literature, Media, and Communication. It provides a unique combination of training in media and design, cultural leadership, and a high-impact global language. The MS-GMC's program of study reflects the signature strengths of the Graduate Program: rigorous training in essential 21st century skills, hands-on opportunities abroad, and a bilingual professional portfolio that positions students for the next step in their career.
Master of Science in Applied Language and Intercultural Studies
Spanish | 30 credit hours | 12 months of full-time study or part-time available
The Master of Science in Applied Language and Intercultural Studies (Spanish) offers intensive mastery of the cultural and social issues of Spain and Latin America, preparing graduates for professional leadership roles in a variety of international organizations. Students have opportunities to study in Mexico, Ecuador, Peru, and Spain, as well as to build personalized hands-on opportunities for research and study abroad with the faculty.
5-year BS/MS in Applied Language and Intercultural Studies 
For Current Georgia Tech ALIS Majors
The 5-year BS/MS-ALIS allows students majoring in Applied Language and Intercultural Studies (ALIS) to continue their studies to gain an advanced degree that qualifies them for leadership positions in a variety of careers, from management and international business to globally oriented design and engineering.
Students can double-count up to 6 credit hours. BS/MS-ALIS Students enroll in SPAN 6500 Intercultural Seminar in their final BS semester, as both the BS-ALIS Capstone and MS-ALIS core course. 
Programs under design:
Graduate Certificates for 21st Century Leadership
Graduate certificates offer a targeted opportunity for advanced students and professionals to master skills and knowledge that are essential for a global business, such as cross-cultural communication, sustainability in cultural practice, language and technology, empathy and unconscious bias, or international media. Please check back for more information and updates.