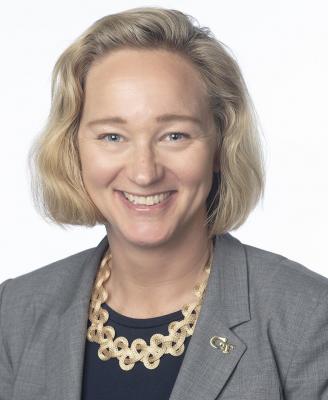 Anna Stenport
Chair and Professor, Modern Languages
Co-Director, Atlanta Global Studies
With professional experience from four countries and in four European languages, my contributions to the study of Global Media and Cultures span transnational media and cinema; documentary; literature and drama; and the arts, with a special focus on the Nordic and circumpolar Arctic regions. I teach, advise, and publish about the environmental humanities; climate change; the Atlanta media industry; gender and Indigeneity; discourses of the cold war and the welfare state; and visual and popular cultures. I currently advise graduate students working on the ethnography of Greenlandic ice stations; contemporary global cli-fi; the history of Technicolor; and twentieth-century sex education films. Past students have worked on European documentary cinema, data visualization, discourses of longitudinal media population surveys, nordic noir, Inuit video art, and modernist works by August Strindberg and Henrik Ibsen, to name a few examples. I care deeply about collaboration across disciplinary borders and embrace eclectic, expansive, and innovative projects that span a range of interests informing our understanding of power, discourse, representation, and the human condition.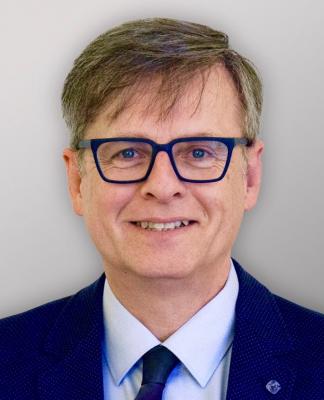 Richard Utz
Chair and Professor, Literature, Media, and Communication
One of my major professional passions is the study of how human practices, ide-
as, and traditions transform and take on new identities as they travel from one part of the world to another throughout history. Specifically, I am interested in how various representations of medieval culture (think: King Arthur, castles, cathedrals, courtly love, crusades, Gothic, manuscripts, Robin Hood, Vikings) are reimagined to become global cultural, economic, and political phenomena and memes in film, literature, social media, art, architecture, reenactment, advertising, games, etc. I look forward to working with MS-GMC students on such global medievalisms and to include them in cutting-edge research and scholarship with a world-wide network of colleagues. Work with me in English (medieval & modern), German (medieval & modern), French (medieval & modern), and Latin (once a global language).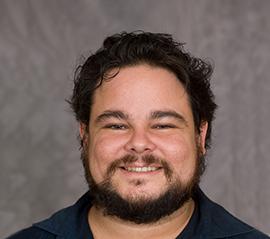 Juan Carlos Rodriguez
Associate Professor of Spanish, Director of Graduate Studies
School of Modern Languages
Juan Carlos Rodríguez is a Latin American film scholar whose research focuses on the representation of Latin American cities in documentary. His current book project, Cinematic Ruinologies: Cuba, Documentary and the Ambiguous Rhetoric of Decay, explores representations of space and place in documentaries made in Cuba. He is also co-editor of the collection of essays New Documentaries in Latin America (Palgrave, 2014) and is co-editing a book series, Reframing Media, Technology, and Culture in Latin/o America, for the University Press of Florida. He has taught on Latin American cities, Spanish Service Learning, Globalization in Latin America, Latin American documentaries, Science Fiction from Latin America and Latin American music. He is the founder and director of the Global Media Fest.
Global Media Fest

LBAT Mexico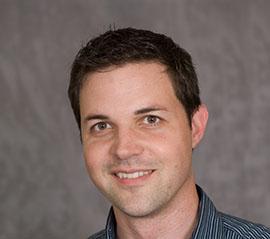 Aaron Santesso
Professor of Literature, Coordinator of M.S. in Global Media and Cultures
School of Literature, Media, and Communication
Aaron Santesso has authored or edited numerous books and articles, especially on surveillance and privacy-related topics, but also on subjects ranging from eighteenth-century literature to science fiction, as well as general-audience pieces in The Chronicle of Higher Education and Slate. His most recent book, The Watchman in Pieces: Surveillance, Literature, and Liberal Personhood (Yale University Press), co-authored with Professor David Rosen (Trinity College) was awarded the Modern Language Association's James Russell Lowell Prize for outstanding book of the year.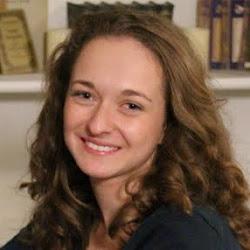 Jenny Strakovsky
Assistant Director of Graduate Programs and Career Education
German teaching faculty, School of Modern Languages
Jenny Strakovsky's work examines the intersection of humanistic practice and career design. She has a Ph.D. in German Studies from Stanford University with a background in literature and psychology after 1750, and has written on Franz Kafka, Andre Gide, and Gottfried Keller. Her research explores representations of human flourishing in fiction, philosophy, and psychology, as well as their applications for liberal arts education. She is co-editing a collected volume with the MLA Press, Mission Driven: Reimagining Graduate Education for a Thriving Humanities Ecosystem. She teaches "Career Design for Global Citizenship," runs the VIP research team "21st Century Humanities" to examine humanities skills in science and tech fields, and co-directs "Global Career Intensive," an immersion-based career education initiative. She also teaches in the German Program and is active in the German Club and conversation table (Stammtisch).
VIP: 21st Century Humanities

Global Career Intensive Program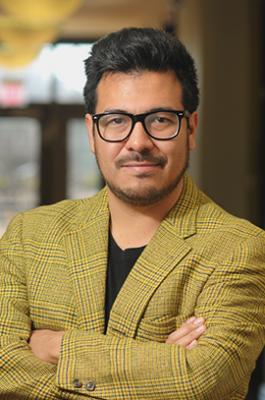 Paul Alonso
Assistant Professor, Spanish, School of Modern Languages

Dr. Paul Alonso, an Assistant Professor in the School of Modern Languages at the Georgia
Tech, holds a Ph.D. in Journalism from the University of Texas at Austin. His book "Satiric TV in the Americas" (Oxford University Press, 2018) is a pioneer study on the convergence of journalism, entertainment, satire, politics and popular culture in Latin America. Alonso's research has also appeared in journals such as the Bulletin of Latin American Research, The Journal of Popular Culture, The Journal of Iberian and Latin American Studies, and included in edited collections. A Peruvian journalist and author, he has published in some of the most prestigious newspapers in Spanish, and in diverse international magazines. He is the author of three books of fiction and has hosted a weekly interview show in Peru. Before joining Georgia Tech, Alonso was also a staff member of the Knight Center for Journalism in the Americas.
LBAT Peru, Ecuador, Mexico & Barcelona

Polivision Podcast (DILAC project)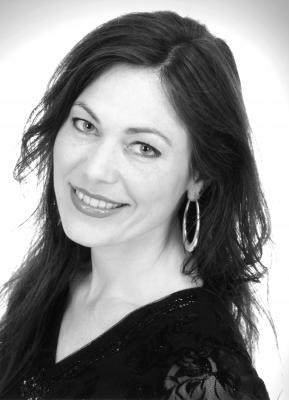 Stephanie Boulard
Associate Professor of French, School of Modern Languages

Stephanie Boulard's research and teaching centers on the interaction between writing and visual arts and the different links and perspectives between the readable and the visible, spanning a range of primary sources that include French Literature and Visual Arts, Film and Media Studies, Literary Criticism and Theory. Her scholarly production includes several books on French writers (Victor Hugo, Pascal Quignard, Helene Cixous...), and creative collaborations with practicing artists. She has published extensively on the violence of the French Revolution seen through 19th-20th-century lens, myths in French contemporary literature, migration and exile in literature and the arts. In her pedagogical approaches, she is interested in the role of film, media, and art in telling stories of (im)migration, nationhood, and social and cultural issues in France, and explores issues of trauma and testimony, social cohesion, identify formation, sociocultural food practices and rituals.
LBAT France

Global Media Fest

French Club Advisor

French Day Organizer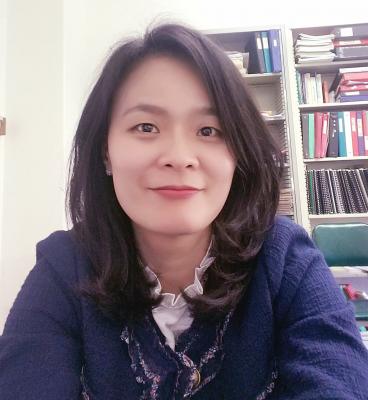 Seung-Eun Chang
Lecturer of Korean, Modern Languages

Seung-Eun Chang received a Ph.D. in Linguistics from the University of Texas, Austin,
specializing in Phonology and Phonetics. Her research interests include a broad range of theoretical and experimental Phonology and Phonetics. Dr. Chang's recent articles in major publications address the following issues: (i) the effects of native language phonetic system on the production of Korean consonants (e.g., the cross-language study of Korean consonants by native speakers of Chinese, English, Spanish and Korean), (ii) the effects of second language on the third language acquisition; bilingualism and multilingualism (e.g., the degree and direction of foreign accent in Korean speech by English speakers who learned Japanese before learning Korean), and (iii) historical sound change of Korean vowels and glides (double vowels).
Study Abroad

Linguistics Talks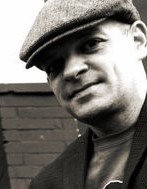 Osvaldo Cleger
Associate Professor of Spanish, School of Modern Languages

Osvaldo Cleger is a new media theorist specializing in digital culture, e-literature and emerging technologies in the Hispanic world, with a focus on countries such as Spain, Argentina, Colombia, Mexico, Ecuador and Cuba. He earned his MA from NMSU and his PhD in Hispanic Literature and Cultural Studies from University of Arizona. His research interests include visual culture, hypertext theory and fiction, blogging, digital poetry, procedural rhetoric, simulation theory and video games. His book Narrar en la era de las blogoficciones: literatura, cultura y sociedad de las redes en el siglo XXI (The Art of Narrating in the Age of Blog-fictions) offers a systematic approach to blog-narratives. He has co-edited two collective volumes on Hypertext theory and pedagogy in the Hispanic world: Redes hipertextuales en el aula, Octaedro 2015, and Formación literaria, hipertextos y Web 2.0 en el marco educativo, Editorial Universidad de Almerí a, 2015. He has also written on visual culture, Hispanic e-literature, hypertext fiction and videogames. He is the creator of the "Locative Media Learning Initiative," in which language students acquire advanced linguistic and e-literacy skills through app development.
LBAT Barcelona

LBAT Peru

LBAT Ecuador

Locative Media Learning Initiative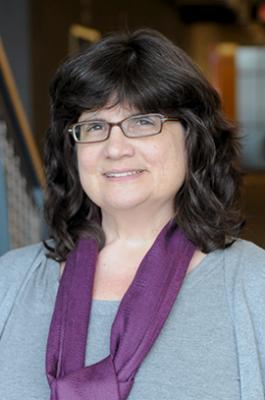 Carol Colatrella
Professor, Literature, Media, and Communication

Co-Director, Center for the Study of Women, Science, and Technology Carol Colatrella's scholarly interests focus on nineteenth- and twentieth-century American and European literary, historical, and scientific narratives. She has published essays in several scholarly journals as well as in three books: Evolution, Sacrifice, and Narrative: Balzac, Zola, and Faulkner (1990); Literature and Moral Reform: Melville and the Discipline of Reading (2002); and Toys and Tools in Pink: Cultural Narratives of Gender, Science, and Technology (2011). She has also edited and contributed to two anthologies: Technology and Humanity (2012) and Cohesion and Dissent in America (1994), which was published in honor of Sacvan Bercovitch. Since 1993 she has served as the executive director of the Society for Literature, Science, and the Arts. She organizes "Innovation and Collaboration in Liberal Arts, Science, and Technology" (ICLAST) events, and has participated in ADVANCE research and in projects developed by Fulbright New Century fellows in Higher Education in the Age of Globalization seminars.
Summer teaching at GT Lorraine

ICLAST events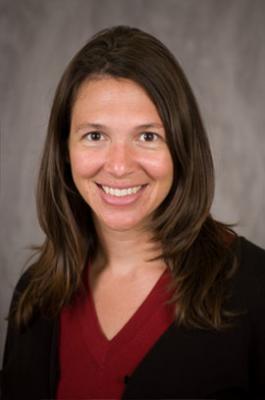 Kelly Comfort
Associate Professor of Spanish, School of Modern Languages

Kelly Comfort (PhD, Comparative Literature, UC-Davis) is a specialist in Latin American literature and transatlantic modernisms. She examines the intersections between Latin American modernismo and contemporaneous turn-of-the-century literary movements in Europe such as aestheticism and decadence. She published Cien años de identidad: Introducción a la literatura latinoamericana del siglo XX, an advanced Spanish textbook and Latin American literature anthology. Her book European Aestheticism and Spanish American Modernismo examines the changing role of art and the artist during the turn-of-the-century period and considers the multiple dichotomies of art and life, aesthetics and economics, production and consumption, and center and periphery. Her edited volume Art and Life in Aestheticism rethinks the relationship in aestheticism between the aesthetic and the human realms over the past two centuries. Dr. Comfort teaches Latin American literature and literary theory as well as Spanish conversation, Spanish service-learning, and Hispanic community internship.
Spain Language for Business and Technology (LBAT)

Serve-Learn-Sustain in Spain Program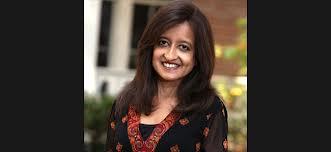 Nihad Farooq
Associate Professor & Director of Undergraduate Studies/School of Literature,
Media, and Communication
Nihad M. Farooq's research moves between literary studies, American and Atlantic Studies, critical race theory, and cultural studies of science and ethnography. She brings to her research and pedagogy an emphasis on the transformative power of encounter between scientists, ethnographers, and indigenous and diasporic populations in the Americas, as well as on the expanding role of information technologies and social networks from the long nineteenth century to the present. She is particularly interested in the role of networked resistance in the Black Atlantic, and the subtle ways in which the "studied" and laboring populations of the Americas have consistently challenged racial hierarchies and disciplinary boundaries. These questions of race, resistance, and discipline are at the heart of her first book, Undisciplined: Science, Ethnography, and Personhood in the Americas, 1830-1940 (NYU, 2016). A second book manuscript, Roots in the Air: Slavery and Social Networks in the Atlantic World, is in progress, and received early research support through the William S. Vaughn Fellowship at the Robert Penn Warren Center for the Humanities at Vanderbilt University in 2012-13.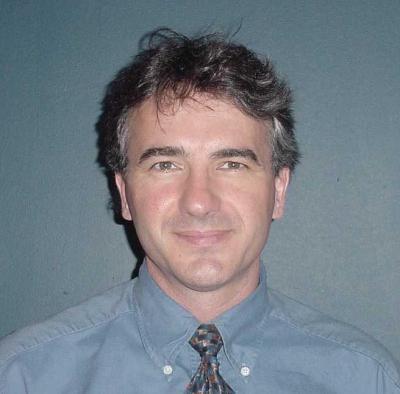 Paul Foster
Associate Professor of Chinese, School of Modern Languages
Dr. Foster received his Ph.D. in East Asian Languages and Literatures from the Ohio State University with a specialty is the study of Lu Xun, the icon of modern Chinese literature. He is author of Ah Q Archaeology: Lu Xun, Ah Q, Ah Q Progeny and the National Character Discourse in Twentieth Century China (2006). His current research is on martial arts fiction, film and popular culture, focusing on the author Jin Yong, analyzing what he terms "the kungfu industrial complex." Dr. Foster designed, developed and alternately coordinates the School of Modern Languages' summer Chinese language program in Shanghai and Qingdao. He has created courses to teach language and culture through popular music, martial arts fiction, strategy and the Art of War, kungfu and wuxia film, and modern Chinese literature.
China LBAT

China Research Center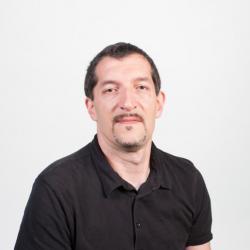 Lionel Gall
French Senior Lecturer, School of Modern Languages
Lionel Gall received a Ph.D. in American Literatures in 2003 and an interdisciplinary predoctoral degree on classical and modern European literatures and arts in 1998, from Universite Lyon III, Lyon, France. He also holds a French-German Degree in European Business Management (Reims Business School, Reims, France – Reutlingen, University of Applied Sciences Reutlingen, Germany) from the European Partnership for Business Schools London-Madrid-Reims-Reutlingen (E.P.B.S.). His primary region of study is Europe. His areas of interest include French cultural studies, Postwar and 21st century French and American literature, cinema and arts, modernism, French for business, politics and international relations, globalization and European Union studies, sustainability and smart cities and study abroad, using hybrid instruction, experiential learning, case studies, group and individual research/presentation projects, and research papers.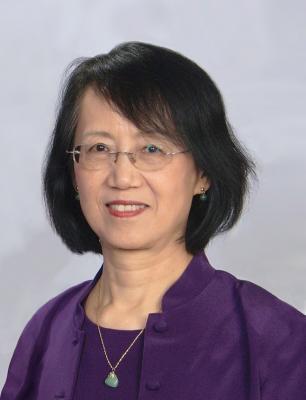 Yan Gao
Lecturer of Chinese, Modern Languages

My teaching and research interest is in modern Chinese grammar and Asian American literature. I am interested in offering two courses. One is Advanced Chinese Grammar, which provides students with a comprehensive view of modern Chinese grammar and compares Chinese grammar with that of English, so students can see Chinese grammar in perspective, avoiding errors caused by language transfer and gaining a better understanding of English grammar. The other is Asian American Writers. This course examines selected works in various genres (fictions, autobiography, poetry, and drama) written by Americans of Asian descent (Chinese, Japanese, Korean, and Indian), and discusses some recurring themes: search for identity between cultures, assimilation and displacement, entanglement and estrangement between generations, and immigrants' experience of gain and loss as new Americans.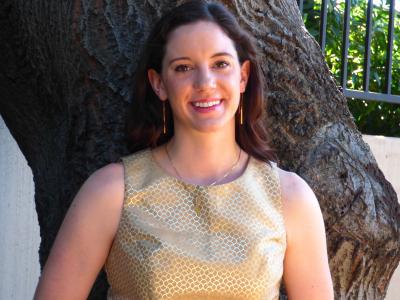 Lelia Glass
Visiting Assistant Professor of Linguistics, School of Modern Languages
Lelia Glass works on word meaning, sentence meaning, and context-dependent inferences in human language from a rich empirical perspective. She completed her Ph.D. (2018) in the Department of Linguistics at Stanford University with a dissertation on the role of background knowledge in understanding sentences describing the actions of multiple individuals ("Alice and Bob smiled"). At Stanford, Dr. Glass earned a Dissertation Fellowship from the American Council for Learned Societies and the Andrew W. Mellon Foundation, as well as a scholarship from Phi Beta Kappa of Northern California and the prestigious university-wide Walter J. Gores Award for Excellence in Teaching. She is currently pursuing a new project on English verb meaning in naturally occurring data.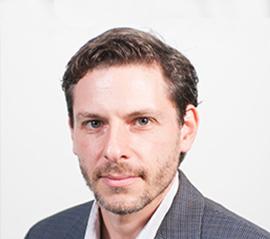 Stuart Goldberg
Associate Professor of Russian, School of Modern Languages

My current research takes a performative and semiotic approach to the "sincere voice"
and its changing conceptualizations and inscriptions in Russian poetry over 230 years.
More broadly, I am interested in the historical poetics and semiotics of film, song and
theater. Another major project took song as a focus to examine cultural fault lines of the Soviet and Russian 20th century (also generating an innovative interface and website organized around song in less commonly taught languages). Geographical interests run from Russia to Poland and Central Asia, drawing comparisons from Anglo-
American and European contexts; in terms of periods/movements, I'm most interested in those foregrounding rather than muting their existence as art: Baroque, Romantic, Modernist, Postmodern. Cross-disciplinary interests: history, ecology, sound studies. I direct the Russian LBAT program and curate our academic study abroad at St. Peters-
burg Polytechnic University. I have organized a film series (and introduced a joint LMC course 50% devoted to Russian film), as well as organized concerts at Tech by a Russian guitar bard, a performance artist and a rock group.
LBAT Russia

Study abroad at St. Petersburg

The Song Project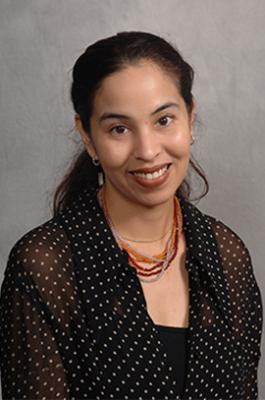 Narin Hassan
Associate Professor of Literature, Media, and Communication
My work focuses on Victorian studies (particularly women writers and the British empire) and postcolonial/gender studies. My research has a global focus (particularly in the geographical areas of South Asia and the Middle East) as I consider literary works related to travel and imperialism and also study the expanding discourses of science in the nineteenth century. My first book examined the relationship between medicine, gender, and travel in the Victorian period. I am currently working on a project that examines yoga as a cultural phenomenon and traces its migration from India to the West. My own background is very international, and I grew up traveling and living in several regions of the world. Courses I teach cover the areas of nineteenth century studies, colonial/postcolonial studies, gender studies, women writers, and medical humanities. I serve as Second Vice President of Interdisciplinary Nineteenth Century Studies, have served on the board several years and organized the annual conference for the organization.
Morocco: Developing Study Abroad

Events: film series and symposia on Women's Health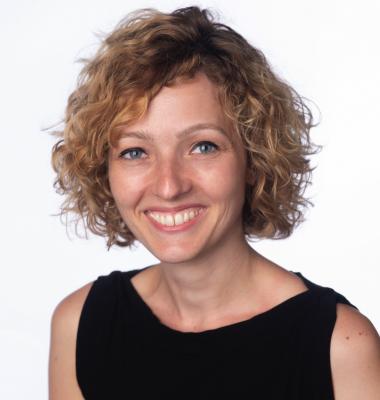 Julie Hugonny
Visiting Assistant Professor in French, School of Modern Languages

Julie Hugonny earned her Ph.D. in French literature from New York University in 2014. Her dissertation is titled "The Last Man. Apocalyptic science fiction literature from the nineteenth century to World War I", and deals with disasters, epidemics, devolution and the end of the world. Her teaching and research interests are science-fiction in literature and film, more particularly the role of women in tales of science fiction; nineteenth-century French and English literature: realism, romanticism, fantastic tales and the supernatural; and depictions of monsters and the monstrous in popular culture. She is currently working on "man-made women," from the biblical Eve, to the Bride of Frankenstein and the Stepford Wives. Her long-term project is an annotated version of Jean-Baptiste Cousin de Grainville's 1805 epic, Le Dernier Homme.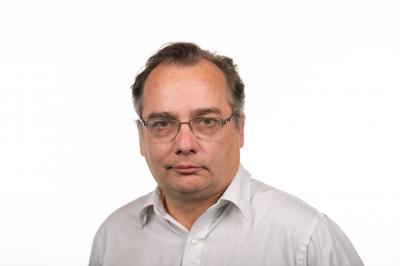 Jean (Chris) Ippolito
Associate Professor of French, School of Modern Languages
Dr. Christophe Ippolito (Chris) specializes in post-1800 French and contemporary African cultures, with 10 books (monographs, edited volumes, or edited journal issues) published or under contract, and over 60 articles. He is currently working on a monograph on literature and politics in France. A former Language Advisor/Program Director for French (January 2015 - June 2018), recipient of a Georgia Tech Teaching Effectiveness Award (2012), and co-principal investigator of a Fulbright-Hays grant for a 2014 program in Senegal, he is helping develop Modern Languages' LBAT summer programs abroad in France, Senegal and Morocco. He works on Literature and Politics, Autobiography, African studies, European studies.
LBAT Paris

French, Sciences, Sustainabiltiy - Study Abroad at GT Lorraine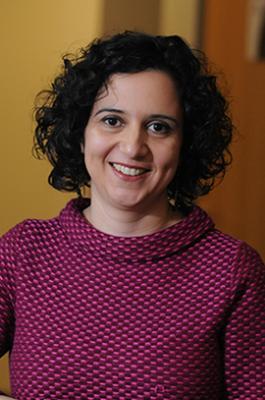 Nassim JafariNaimi
Assistant Professor, School of Literature, Media, and Communication
Nassim JafariNaimi's research explores the ethical and political dimensions of design and technology, especially as related to values of democratic participation and social justice. Integrating methods of humanistic scholarship and design-based inquiry, her research answers pressing questions about the influence of digital technologies on the future of social and collective interactions. Her papers have appeared in premier publication venues in design studies, science and technology studies, and human-computer interaction. She is an award-winning educator and serves on the editorial board of the journal of Catalyst: Feminism, Theory, Technoscience. JafariNaimi holds a PhD in Design from Carnegie Mellon University.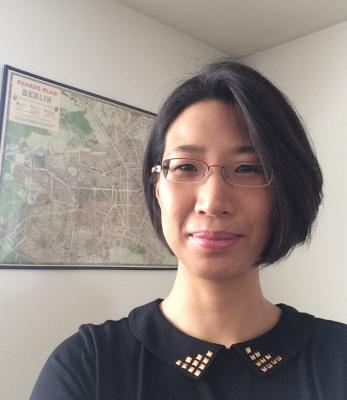 Hyoun-A Joo
Postdoctoral teaching fellow for German, School of Modern Languages

Hyoun-A has a PhD. In German and Language Science from Pennsylvania State University and a Magister Artium in Contemporary German Literature from the Free University of Berlin. She works on second language acquisition and language contact and their intersections with culture and society. She worked with immigrant populations, Korean workers in Germany and German Mennonites in the U.S. Her studies target primarily aspects of their language, such as syntax or phonology, but she is also interested in the question how language development and use affect life in a globalized world and vice versa.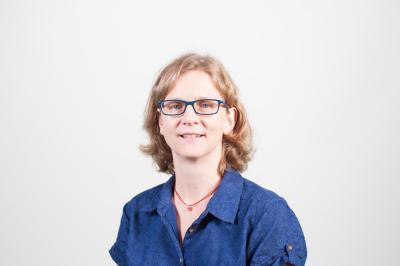 Britta Kallin
Associate Professor of German, Modern Languages
Britta Kallin has published on the Austrian Nobel Laureate Elfriede Jelinek and on the Austrian dramatist and novelist Marlene Streeruwitz, among others. She is interested in women's theater and prose, race, and national identity. Dr. Kallin examines the description of so-called "outsiders" in literary works who have lived for a long time in Germany and Austria and the integration of those who have recently arrived in the newly reunited Germany and Austria. She analyzes the cultures, ethnicity/race, gendered concepts, and religions that intersect with national identity. She is also interested in film and juvenile literature. Currently, she is working on feminist rewritings of fairy tales in contemporary German and Austrian literature as well as on German comedians, humor, and racism. She is also interested in media, performance, migration, and sustainability.
LBAT Germany

Serve Learn Sustain

German Day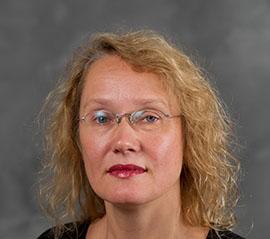 Dina Khapaeva
Professor of Russian, Modern Languages

Dr. Dina Khapaeva's research comprises death studies, cultural studies, historical memory, and intellectual history. Dr. Khapaeva authored six monographs, including The Celebration of Death in Contemporary Culture (The University of Michigan Press, 2017), Nightmares: From Literary Experiments to Cultural Project (Brill, 2013), Portrait critique de la Russie: Essais sur la société gothique, (Les éditions de l'Aube, 2012). Her books were reviewed by The Los Angeles Review of Books, Slavic Review, Slavic and East European Journal, The Russian Review, The Slavonic and East European Review, Journal of Russian Communications, The New Literary Observer, among others. Her numerous articles have appeared in journals including Communist and Post-Communist Studies, Social Research, Annales: Histoire, Sciences Sociales, Le Débat, Merkur, Social Sciences Information, The South Atlantic Quarterly. Most recently, she received an invited professorship at the Écoles des Hautes Études en Sciences Sociales in Paris and presented invited lectures at New College (Oxford), the University of Edinburgh, Harriman Center (Columbia University), The New School, L'institut du monde slave (Paris), and Emory University, among others.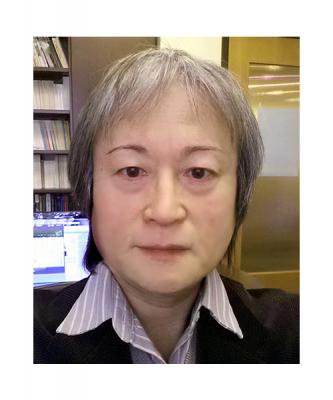 Masato Kikuchi
Associate Professor of Japanese, School of Modern Languages
Dr. Masato Kikuchi's central research interest is on technology enhanced language instruction and the study of its pedagogical effectiveness. This includes the application of computer-assisted language learning techniques using linguistically oriented language analysis of student input and generation of corrective feedback to assist language learners of Japanese. In recent years, his work focused on creation of Web-based learning exercises that utilize information gaps that promote student collaboration in reaching communicative goals. He is currently working on a project with an IE student to repurpose Google AI Assistant and Dialog-Flow technology that takes the form of a "chat bot" that engages in natural conversation in Japanese so it can become a tool in second language acquisition.
Virtual Reality Language Acquisition Design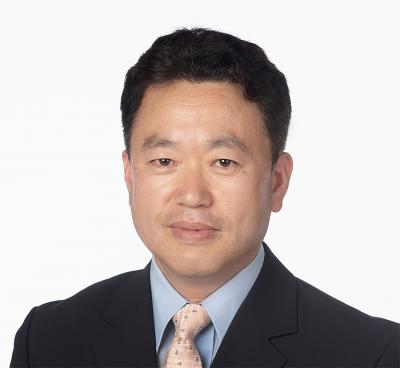 Yongtaek Kim
Associate Professor of Korean, Director of Korean Program

Dr. Yongtaek Kim is Associate Professor of Korean in the School of Modern Languages. He received his PhD in linguistics from the University of Oregon in 2009. His research focuses on comparative linguistics between English, Korean, and Japanese with a Cognitive Linguistics approach. Dr. Kim teaches Advanced Korean and various Korean content courses, such as Advanced language Korean Media and Culture, Languages and Cultures of East Asia, and Intercultural Seminar. Before joining Georgia Tech, he taught Korean at Indiana University of Pennsylvania, Middlebury Language School of Korean, and Western Washington University.
LBAT Korea

Comparative analysis of Korean and Japanese grammar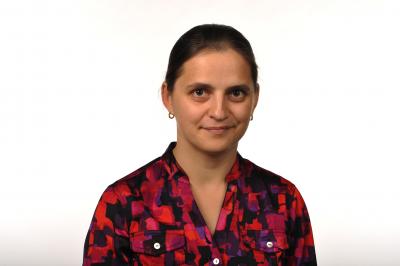 Tatiana Kozhanova
Lecturer of French and Russian, School of Modern Languages
I earned my PhD in French Language and Literature from Moscow State University. My area of research is French literature of the Classical period with a special interest in the questions of gender and the role of women in the French society of XVI-XVIII centuries. Graduate courses previously taught: French and Francophone Culture and Civilization: "Love in Early Modern French Literature", "La Cour et la Ville, Versailles a l'époque de Louis XIV", "Love, Marriage, and Family in the 18th Century French Literature".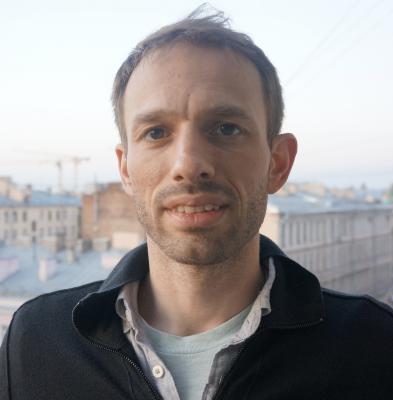 Matthew Mangold
Postdoctoral Fellow in Russian, School of Modern Languages

Matthew Mangold is a posdoctoral fellow specializing in Russian literature, spatial studies and medical history. At Georgia Tech he is working on his first book, Chekhov's Medical Realism: Environments, Psychology and Modernist Aesthetics. He has written articles on Lev Tolstoy, Anton Chekhov and Dmitri Grigorvich that consider the psychology of spatial experience these authors explored in late-nineteenth century Russia. He has also published an article on Chekhov as a medical observer. Leading study abroad programs in Russian-speaking countries and long-term academic work in Moscow and St. Petersburg have also drawn his research into contemporary Russian film, media and the oral interview.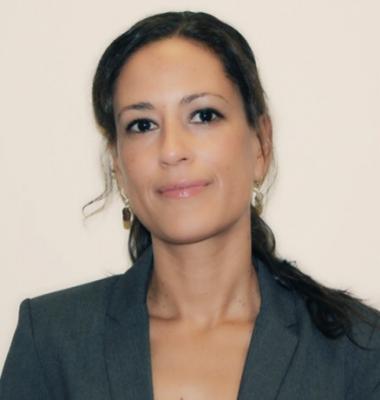 Cecilia Montes-Alcala
Associate Professor of Spanish, Modern Languages

Dr. Cecilia Montes-Alcala received her PhD in Hispanic Linguistics from the University of California, Santa Barbara. She joined the Georgia Tech faculty in 2004. A specialist in socio-linguistics, bilingualism and languages in contact, she has published numerous articles and book chapters on these topics as well as presented her work at national and international conferences. Dr. Montes-Alcala has received research support from CIBER, the Georgia Tech Foundation, and Ivan Allen College among other funding sources and she also holds a number of awards from Emory University, the University of California, Santa Barbara, and the University of Alcala de Henares (Madrid). Her teaching interests include courses in bilingualism, sociolinguistics, applied linguistics, and Spanish culture and history.
LBAT Spain, 2019 co-director: Madrid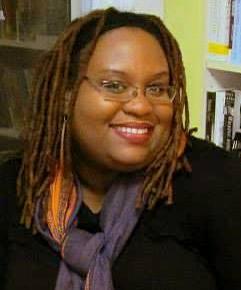 Susana Morris
Associate Professor, School of Literature, Media, and Communication
Susana M. Morris is an Associate Professor in the School of Literature, Media, and Communication, where she is a scholar of Black Feminism, Black Digital Media, and Afrofuturism. She received her Ph.D. from Emory University and has previously taught at Spelman College and Auburn University. She is the author of Close Kin and Distant Relatives: The Paradox of Respectability in Black Women's Literature (UVA Press 2014) and co-editor, with Brittney C. Cooper and Robin M. Boylorn, of the anthology, The Crunk Feminist Collection (Feminist Press 2017). She is currently at work on her latest book project, which explores Black women's relationships to Afrofuturism and feminism.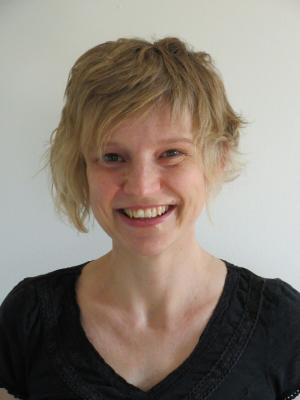 Annika Orich
Assistant Professor of German, Modern Languages

Annika Orich received her PhD in German with a Designated Emphasis in Film from the University of California, Berkeley, in 2017. Her research and teaching interests span 20th-and 21st-century German literature, film, and culture, and center on intersections between science and art, debates on multiculturalism and migration, discourses on memory and identity, and questions about humor. Her current book project on reproductive imaginations in German culture studies how the reproductive processes in biology and the arts evoke similar cultural anxieties.
LBAT Germany

Intersection Migration Group, German Historical Institute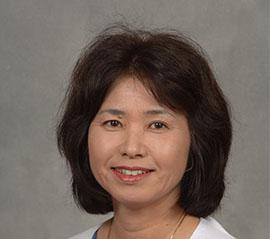 Rumiko Simonds
Professor of Japanese, School of Modern Languages
Rumiko Shinzato's research interests in linguistics include cognitive linguistics, pragmatics, grammaticalization and Okinawan linguistics. Her publications include Synchrony and Diachrony of Okinawan Kakari Musubi in Comparative Perspective with Premodern Japanese (co-authored with Leon A. Serafim, Brill, 2013), journal articles in Linguistics, Language Sciences, Journal of Pragmatics, Journal of Historical Pragmatics, Gengo kenkyū and Kokugogaku, and chapters in edited volumes from John Benjamins, Mouton de Gruyter and CSLI Japanese/Korean Linguistics. Her publications in pedagogy include Intermediate Reader in Technical and Scientific Japanese (National Foreign Language Resource Center, 1997) and Online Song-based Courseware for Advanced Japanese Students (2013, DOE-
funded and disseminated nationally).
Okinawan Language corpus building project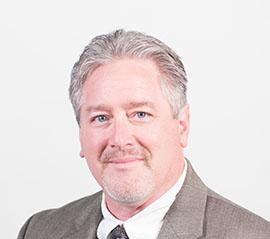 David Shook
Associate Professor of Spanish, Modern Languages
Associate Chair since 2009, Interim Chair of Modern Languages 2013-2016

David Shook became Associate Professor in 2001 and has served as Associate Chair for Undergraduate Studies since 2009 and as Interim Chair 2013-2016. His interests lie in foreign language program and curriculum development, development of reading strategies for foreign language learning, religion as a societal force in Hispanic cultures in the U.S. and abroad, and cultural and humanistic elements found in zombie literature. David is also heavily involved in the promotion of new models of FL language programming outside of the traditional Liberal Arts model.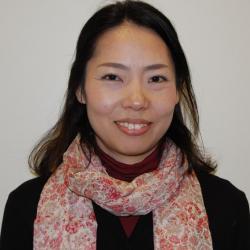 Satomi Suzuki-Chenoweth
Lecturer, School of Modern Languages

Satomi Suzuki-Chenoweth (PhD, University of Georgia, 2011) joined the School of Modern Languages in 2003. She has been developing and teaching online Japanese and Linguistics courses. Her teaching interests include all-levels of Japanese language, linguistics and applied linguistics; technology-enhanced synchronous and asynchronous online environments; intercultural communication; adult language and literacy education. Her work focuses on the disciplines of Applied Linguistics, specializing in Second Language Acquisition Theories and Foreign Language Pedagogy, using conversation and multimodal discourse analyses. She is interested in exploring learning affordances and student autonomy during technology-based instruction in classroom versus online learning environment.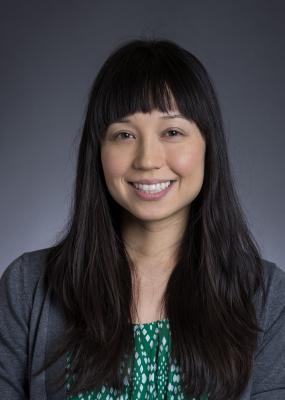 Aurora Tsai
Postdoctoral Fellow in Japanese, Modern Languages

My research interests revolve around ways we can simultaneously support and assess second language reading-to-learn skills. Reading-to-learn entails learning new material through critically engaging with text content, for example, by evaluating, classifying, and comparing information from the text with what they already know, and applying what they learn to new situations. In particular, I am interested in the role of prior knowledge in supporting Japanese learners' higher order thinking as they engage with texts on critical issues in Japanese culture. I am also interested in ways we can use data visualizations and technology to uncover trends in applied linguistics research. I use Python and R for natural language processing, topic modeling, and statistical analyses of linguistic data, study abroad, research groups.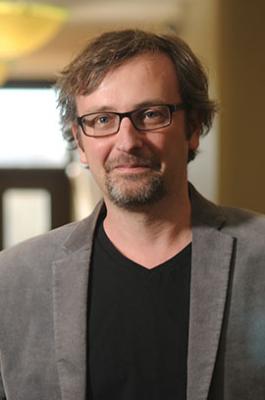 Jan Uelzmann
Assistant Professor of German, Modern Languages
Jan Uelzmann received his Ph.D. in Germanic studies from the University of Texas at Austin. He is the recipient of the 2011 Texas Foreign Language Teaching Excellence Award at the University of Texas. Trained as a Germanist with an emphasis on post-1945 literature, culture, and film, his research combines approaches from cultural history, cultural studies, film studies, and literary studies to explore questions related to the Adenauer period (Cold War politics, gender relations, as well as Americanization and anti-Americanism, the provisional capital Bonn) and Weimar modernism. He also works on Foreign Language curriculum development and and the implementation of Mobile Learning technologies in the classroom. Dr. Uelzmann's book Staging West German Democracy: Governmental PR Films and the Democratic Imaginary, 1953-1963 is forthcoming with Bloomsbury Academic.
LBAT Germany, Berlin

The Song Project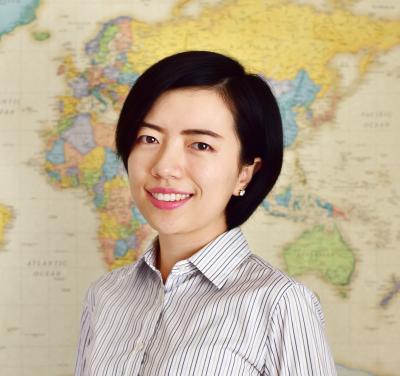 Wei Wang
Postdoctoral Fellow in Chinese, Modern Languages

Wei Wang's research interest is in Chinese linguistics, discourse grammar, conversation analysis, and second language pedagogy. She investigates language as it is used in everyday conversation, its structural orderliness, its sound patterns, and the collaboration of these resources in allowing people to get themselves across and to understand their interlocutors. She is enthusiastic to transform her linguistic findings to serve the purpose of second language learning. In particular, she is interested in the pragmatic development of second language learners.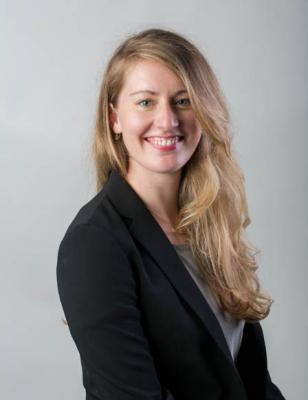 Amanda Weiss
Visiting Assistant Professor of Japanese, Modern Languages

Amanda Weiss writes about East Asian film studies and cultural studies. Prior to her work at Georgia Tech, Amanda taught at Earlham College and held a Postdoctoral Fellowship at Emory University's Bill and Carol Fox Center for Humanistic Inquiry. She has also conducted research at the University of Southern California, the Beijing Film Academy, the University of Cambridge, and the University of Tokyo. She is currently finishing a manuscript based on her doctoral dissertation titled "Han Heroes, Yamato Warriors: Competing Masculinities in East Asian War Cinema."
Japan:  Study abroad

SF research, East Asia.

Interested in hosting film and speaker events connected to Asian media.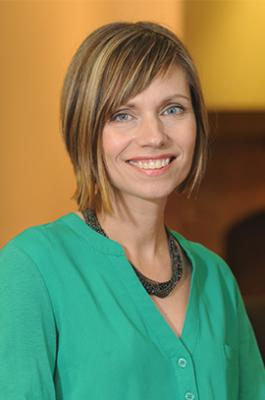 Lisa Yaszek
Professor, School of Literature, Communication, and Culture

Lisa Yaszek is Professor of Science Fiction Studies in the School of Literature, Media, and Communication at Georgia Tech, where she explores science fiction as a global language crossing centuries, continents, and cultures. Yaszek's books include The Self-Wired: Technology and Subjectivity in Contemporary American Narrative (Routledge 2002/2014); Galactic Suburbia: Recovering Women's Science Fiction (Ohio State, 2008); Sisters of Tomorrow: The First Women of Science Fiction (Wesleyan 2016); and The Future is Female! Twenty-Five Classic Science Fiction Stories by Women (Library of America, 2018). Her ideas about science fiction as the premiere story form of modernity have been featured in The Washington Post, Food and Wine Magazine, and USA Today, and she has appeared on Georgia Public Broadcasting, the Geeks and Beats Podcast, and in James Cameron's Story of Science Fiction. A past president of the Science Fiction Research Association, Yaszek currently serves as a juror for the John W. Campbell and Eugie Foster Science Fiction Awards.
Science fiction minor

Scifi@Tech

The Atlanta Science Fiction Film Festival

CSTAR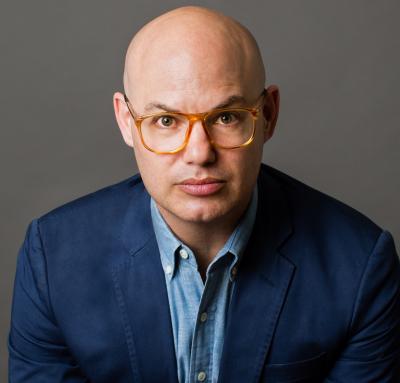 Gregory Zinman
Assistant Professor, School of Literature, Media, and Communication

Gregory Zinman researches, teaches, and curates experimental film and moving image media. His writing has appeared in The New Yorker, The Atlantic, October, Film History, and Millennium Film Journal, among other publications. He has programmed film and media art at the Smithsonian American Art Museum, the Film-makers' Co-op, the Museum of the Moving Image, Asia Society New York, and the Ann Arbor Film Festival, as well as a number of venues in Atlanta. He is the author of Handmade: The Moving Image Without Photography (forthcoming, University of California Press), and a co-editor, with John Hanhardt and Edith Decker-Phillips, of We Are in Open Circuits: Writings by Nam June Paik (forthcoming, the MIT Press).